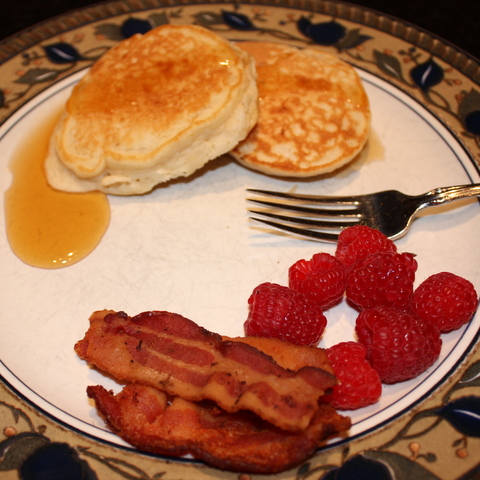 Recipe here.
Made these for Boy's birthday breakfast.  Pray for me; I officially have two teenagers in the house!
These were absolutely delicious.  They are considerably sweeter than most pancakes recipes (many recipes don't even contain any sugar,) and so, consequently needed MUCH less syrup over the top of them, but the almond flavor was outstanding and we will DEFINITELY be making these again.
Wondering what to do with the remaining mascarpone (mine came in an 8 oz container) and the remaining almond paste (ditto – 8 oz container?)  You can freeze them both (chop/crumble the almond paste first) for a future batch…or you can buy some puff pastry and sliced almonds and make these.  You'll have just enough almond paste.  Then, the other 4 ounces of mascarpone?  Try this!