Yes, C-R-O-U-S-T-A-D-E
Language of Origin:French
Definition: a crisp shell (as of toast or puff pastry) in which to serve food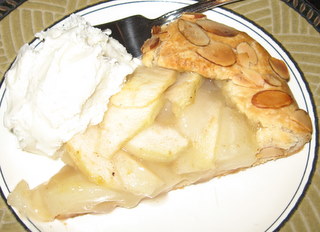 Girl never ceases to amaze me. If it had been me that had been eliminated from a spelling bee on the word "croustade", I never would have wanted to hear that word again, much less EAT one. But Girl, well, she never wants to pass up an opportunity to learn about something new, so she actually asked me to make her a croustade after her experience.
I found this recipe on Epicurious that looked pretty simple and tasty. It was VERY easy and quite yummy. All of us liked this a lot, even Boy, who does not normally like fruit desserts. It was great when it was still warm, with some ice cream.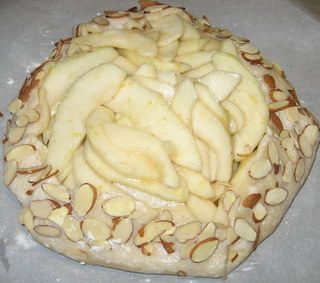 Before baking.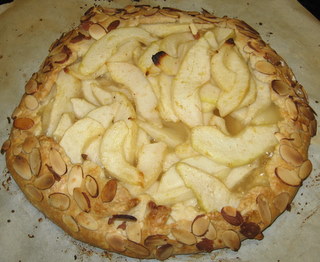 After baking.