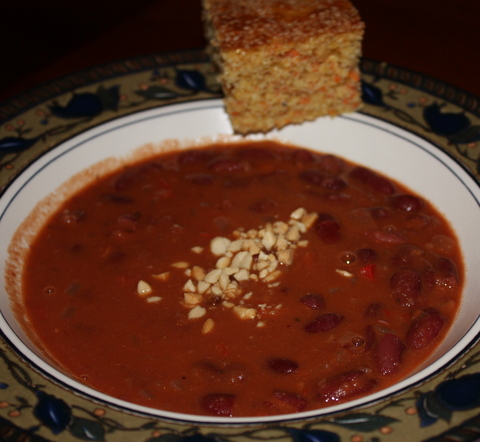 from Madhur Jaffrey's fantastic book, World Vegetarian
Recipe here, but if you have any interest in vegetarian cooking at all, you should just go ahead and buy this book.  It's outstanding.
I topped the stew with a little bit of chopped peanuts, since I had some on hand, leftover from our last spring roll night.  The cornbread is a basic Southern cornbread recipe, but with some grated carrot added in and sesame seeds sprinkled over the top before baking.  Tasty.