SO good and SO easy. This roasting technique really brings out the sweetness in the cauliflower.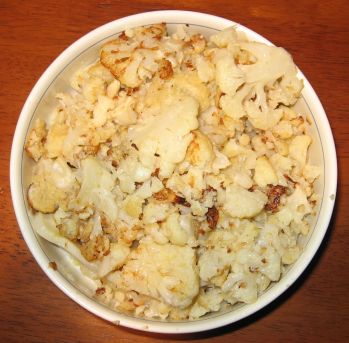 Caramelized Cauliflower
1 head cauliflower
3 to 4 Tbsp. olive oil
good quality salt, to taste (1/2 tsp?)
Wash the head of cauliflower well and cut in half. Cut each half into 1/4 inch to 1/2 inch slices. Toss with the oil, then lay flat in a large baking dish (I used a very large cake pan).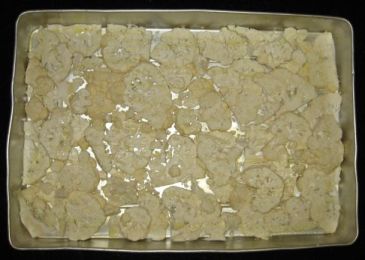 Cauliflower, before baking.
Bake at 400 until it is lightly browned, about 15 – 20 minutes, stirring or turning once during cooking time (it will brown more on the bottom than it does on the top). Sprinkle with salt, toss gently and pour into a serving dish (it will soften and come apart a little during cooking and break into smaller pieces).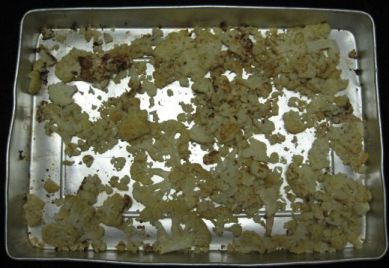 Cauliflower, after baking.