What I'll be doing tonight:
First, some of this:
and then, some of this.
I'm sure that I will also be doing some of this: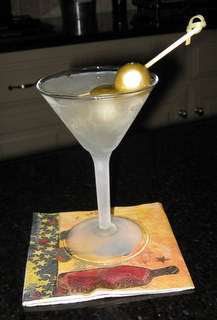 (2 oz. of gin, a tiny splash of vermouth and 2 bleu cheese-stuffed olives, in a frosted glass)
PS – Has anyone tried "Rangpur" gin yet?
If so, let me know.