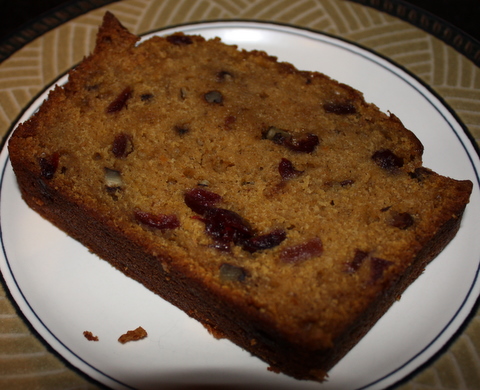 Recipe here.
This was a fantastic recipe.  It makes two loaves, so we nibbled on one for a couple of days and then sliced and froze the other, so that we could pull it out, as needed.  I wrapped the frozen slices individually, so that they kids could pull them out and take them to school (they thaw by snacktime.)
I used pecans, instead, because we prefer them to walnuts.
I'll definitely be making this again.