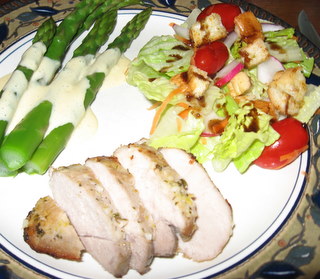 Pork Chops Oreganata and Asparagus with Brown-Butter Hollandaise
(click each recipe name for a link to the recipe)
I used only two pork chops to feed the whole family and cut it into slices, rather than serving the whole piece, which was plenty. The pork chops were pretty good and quite easy.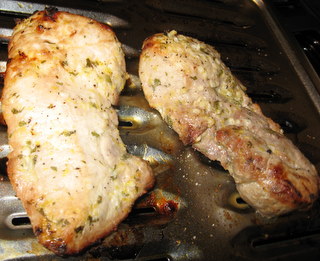 The asparagus and hollandaise, on the other hand, was stellar. I left off the eggs, which didn't seem crucial. The hollandaise was delicious and it was very simple to make it in the blender. Browning the butter added a wonderful depth, without being too distracting or odd. I will never again make hollandaise without browning the butter first. Fabulous.