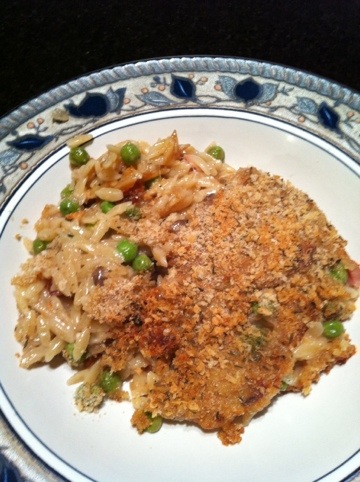 Baked Orzo with Fontina and Peas
This is a great Giada recipe (recipe here). That girls never steers me wrong. Every one of her recipes that I've tried has turned out well.
If you use veggie stock, instead of chicken stock, this recipe would be vegetarian, but my vegetarian daughter was out for the evening, so I went the other way and added a cup of chopped ham. Really nice and made it more of an entree than a side dish. The Marsala flavor in this is really yummy and the crusty bread crumbs on top add something special to the warm, cheesy goodness of the inside.