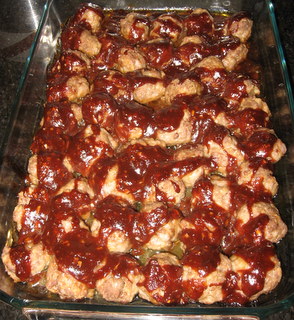 BBQ Meatballs from The Pioneer Woman's wonderful website
Click here for the recipe.
These were tender and delicious. They definitely aren't, as PW mentions, "spaghetti and meatballs"-type meatballs, but are more the sort of thing that you would expect to find on a toothpick at a cocktail party. They are great as an entree, too, though, with some pesto fusilli and a big green salad. They would be great in a meatball sub, too.