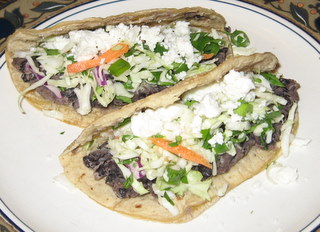 These tacos (from February 2009 Bon Appetit magazine) were pretty tasty and quite easy. The beans could have used a tiny bit more seasoning, so I would up the amount of cumin, and maybe add some oregano, too, if I make these again. I substituted queso fresco for the feta.
All of us liked these except Boy, and I think that he would have liked them better if the beans were spiced up a bit.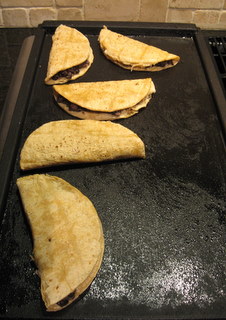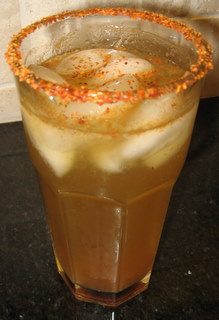 We made Michelada cocktails to go with these, which were really not to our taste. The recipe sounded like it had potential (it's the recipe from El Chile restaurant, here in Austin), but I think they just weren't our "thing." I think that I would have liked it better without the Worcestershire.