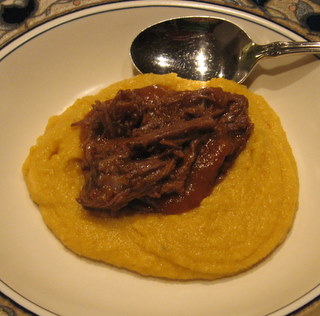 Butternut Squash Polenta, topped with (pulled) Short Ribs Provencale
This was VERY rich and flavorful. The polenta comes together VERY quickly and the short ribs make your house smell WONDERFUL as you're cooking.
I changed the recipe around a little bit:
I used boneless chuck short ribs (6 of them) and added more carrots to the sauce, but didn't add the baby carrots later. I added the juice from the tomatoes, rather than draining it, because I used chicken stock (instead of beef) and wanted to add a little extra flavor to compensate for that.
Boy kids enjoyed this and Girl even has some of the leftovers in her lunch today. I'm thinking that I may freeze some of the leftover meat and sauce to serve over pasta at a later date. Hubby and I will probably have some of the leftover meat (without sauce) in a grilled sandwich for lunch today.

browning the short ribs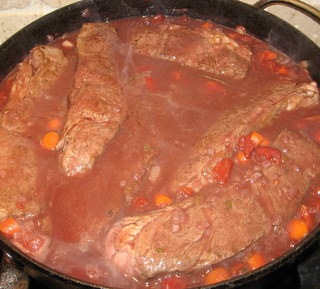 simmering the short ribs
We had some of these (I made extras) for dessert: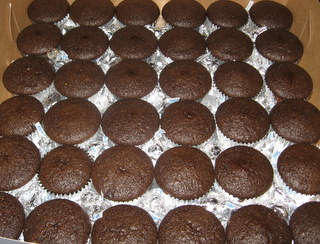 A double batch of chocolate kiss cupcakes that I made for Girl's choir party today, packed with extra Hershey Kisses to stabilize them and keep them from shifting in the box