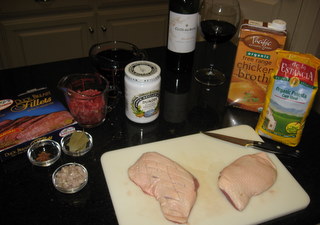 Well, we reached a roadblock with the cats: when we tried to move forward from "a little litter in the bowl" to "a little water in the bowl", they rebelled. Or, more specifically, one of them rebelled, we're not positive which one, but probably this one: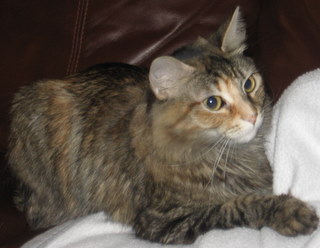 Queenie, Persnickety Girl
Apparently, our bed was a much more appealing toilet than the water-filled bowl and we when we adjourned to the bedroom night-before-last, we were met with a really disgusting sight and I was up a few more hours than I planned, doing the resulting laundry. That was fun.
So, the cats are now quarantined in our bathroom, without access to anything appealing to eliminate in except for the toilet set-up. Don't worry – our bathroom is very large (we moved the piano in there during a recent remodel, so that the kids could still practice) and their food and water are in there; they'll be fine.
I've been wanting to try this whole toilet-training thing for a long time and this was precisely my fear: that two of them would take to it beautifully and there would be one holdout (I even predicted which one it would be) that wouldn't figure it out and would require a litterbox. If we have a litterbox in the house, of course, the other two will want to use that, as well, and will no longer opt for the toilet. So, if Miss Priss doesn't get the hang of this soon, we're back at Square 1.
Dinner was also a dismal failure last night. I made (attempted? botched?) this Cooking Light recipe and it was AWFUL. I think that it was more of an execution error on my part than a true recipe defect, but it was definitely a team effort. The duck didn't have much flavor on its own (was just sprinkled with salt and pepper) and the sauce really wasn't distinguishable from a regular wine reduction.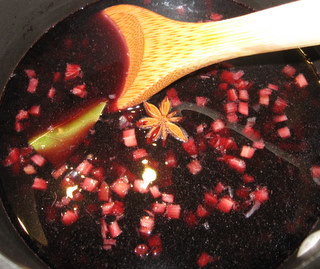 I expected some more flavor payoff from the semi-exotic ingredients (who keeps rhubarb around? ginger preserves? star anise?), but they just didn't add much punch to the sauce. I seared the duck beautifully on the outside and the skin was beautifully crispy, but I could tell that it was still undercooked in the middle, so I tried to pop it into the microwave (Gross – I know, I know, but desperate times call for desperate measures…) for just a few seconds to catch the middle up with the lovely outside, and of course, I turned it into a chewy, overcooked, rubbery, disgusting mess. The polenta was fine, but I added a little parmesan to it, which didn't complement the sweet-ish sauce at all.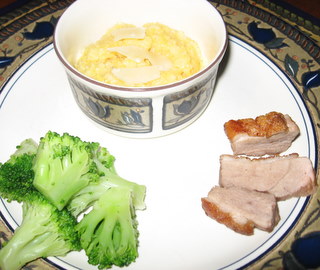 Kid's plate, with shaved parmesan on the polenta.
(The kids aren't into having their foods all mixed together and didn't want to try the sauce.)
The broccoli (frozen, but organic) was the best thing on the plate.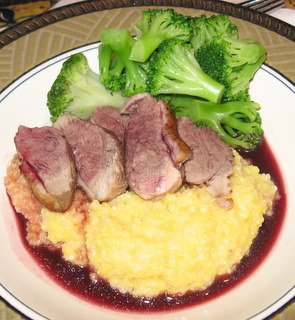 It was a pretty plate (except for the gray-colored duck), but it tasted dreadful.