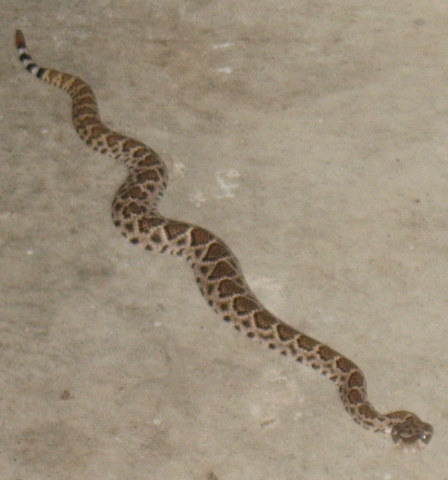 THIS baby rattlesnake was in our garage last night.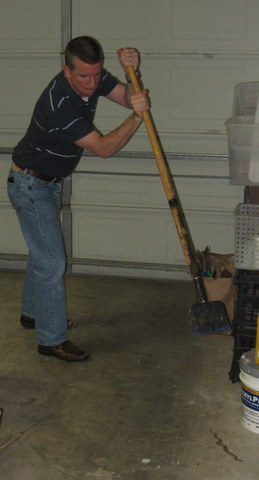 But, Hubby took care of it with his heroic "attacking the Hydra stance". BLECH!
OK, yeah… it was tiny, but we've heard that the smaller ones have stronger venom. That may be an old wives' tale, but it sure creeped us out.
(Be sure to notice the industrial-sized bucket of tile mastic from our half-failed attempt at tiling our own bathroom).