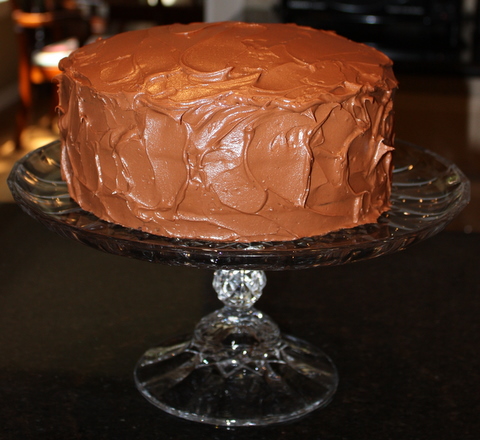 Recipe here.
We made this recently for a birthday cake for one of  The Boy's pals.  It went over quite nicely, even though some friends initially expressed concern about the mayonnaise in the batter.  Apparently, it is a regional (The Carolinas, I believe?) specialty and may (or may not, depending upon which account you read) have originated due to creative solutions to deal with WWII food rationing.
Either way, it was rich and tasty.  If you think about it, mayonnaise is made from eggs and oil, anyway, so adding mayo rather than those two ingredients, independently isn't really a deviation from most "normal" cake batters, anyway.
I forgot to take another photo of the cake after we actually sliced and served it, but epicurious has some good photos, if you follow the recipe link.