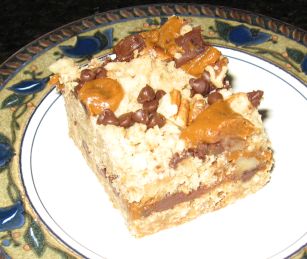 When I saw this recipe in this month's issue of Food & Wine, I knew that I HAD to try these! How could I pass them up – chocolate, pecans, caramel? Mmmmm….. and the recipe is from a local cook, too!
We are going camping next week for Spring Break (much more on that later), so I thought that it would be fun to bring a batch of these along with us for snacking. Yummy!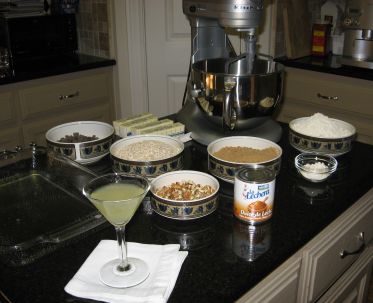 Mise en place for Carmelitas – YES, the gimlet is necessary.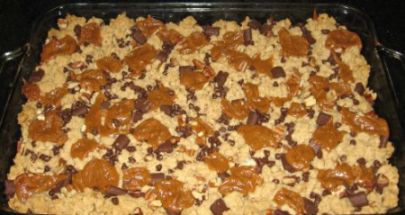 Baked Carmelitas, resting in the pan. I used a mixture of semi-sweet chocolate chunks and mini chips, because that's what I had on hand.