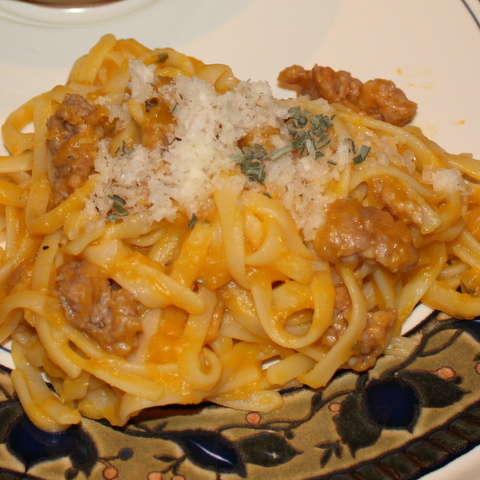 Recipe here.
This was easy-peasy, very low-fat and quite tasty.
I made a few substitutions to the original recipe:
For Vegetarian Girl, I left out the sausage, of course.
I used linguini that I had on hand, rather than make my own pasta.
I deglazed the pan with 1/4 cup of white wine, rather than the specified chicken stock, just to add more flavor and a bit of acid to balance out the rich flavors of the cheese and squash.
This was a great, filling rainy-night dinner.